Buy Cheap Generic Zithromax Online
Brand: Azithral®-250 / Azithral®-500
Composition: Azithromycin
Power: 250mg, 500mg
Treatment: Infections, Pneumonia, Tonsillitis
Manufacturer:  Alembic Pharmaceuticals Private Limited
Country of Origin: India
Azithral® 250 / 500 mg Tablets for Sale in Tadasiva.com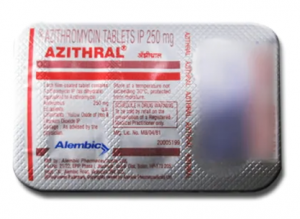 Azithral® 250 / 500 mg (Generic Zithromax) is an antibiotic drug belonging to the macrolide family.
Azithral® 250 / 500 mg is a version of Azithromycin, which is a second-line agent, the preferred treatment for sexually transmitted chlamydia (STI).
Azithral® Generic Zithromax is available in our pharmacy https://tadasiva.com for patients who have tested positive for infection or who are not recommended to take doxycycline as first-line therapy.
Packing: 5 tablet in 1 strip
Minimum order quantity: 30 tablet
Minimum price: $ 1.30 per tablet
: 14-21 days
Trackable service: 5-9 days
Order from $150.00: Free AirMail shipping
Indications Azithral® 250 / 500 mg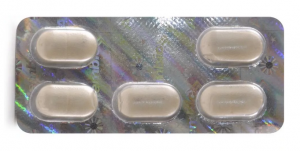 Infectious and inflammatory diseases caused by microorganisms sensitive to azithromycin: infections of the upper respiratory tract and ENT organs (angina, sinusitis, tonsillitis, pharyngitis, otitis media); infections of the lower respiratory tract (acute bronchitis, exacerbation of chronic bronchitis, pneumonia, including those caused by atypical pathogens); infections of the skin and soft tissues tissues (acne vulgaris of moderate severity, erysipelas, impetigo, secondarily infected dermatoses); uncomplicated infections of the genitourinary tract caused by Chlamydia trachomatis (urethritis and/or cervicitis); the initial stage of Lyme disease (borreliosis) is erythema migrans.
Contraindications Azithral® 250 / 500 mg
Hypersensitivity to azithromycin, erythromycin, other macrolides or ketolides; hypersensitivity to the excipients of the drug used; severe liver dysfunction; severe renal dysfunction (CC < 40 ml / min); simultaneous use with ergotamine and dihydroergotamine; children under 18 years of age (for intravenous infusions).
Side effects of Azithral® 250 / 500 mg
Infectious diseases: infrequently – candidiasis (including oral mucosa and genitals), pneumonia, pharyngitis, gastroenteritis, respiratory diseases, rhinitis; unknown frequency – pseudomembranous colitis.
From the blood and lymphatic system: infrequently – leukopenia, neutropenia, eosinophilia; very rarely – thrombocytopenia, hemolytic anemia.
From the side of metabolism: infrequently – anorexia.
Allergic reactions: infrequently – angioedema, hypersensitivity reaction; unknown frequency – anaphylactic reaction.
From the nervous system: often – headache; infrequently – dizziness, violation of taste sensations, paresthesia, drowsiness, insomnia, nervousness; rarely – agitation; unknown frequency – hypesthesia, anxiety, aggression, fainting, convulsions, psychomotor hyperactivity, loss of sense of smell, perversion of sense of smell, loss of taste sensations, myasthenia gravis, delirium, hallucinations.
From the side of the organ of vision: infrequently – visual impairment.
On the part of the hearing organ and labyrinthine disorders: infrequently – hearing disorder, vertigo; unknown frequency – hearing impairment up to deafness and / or tinnitus.
From the cardiovascular system: infrequently – a feeling of palpitation, flushes of blood to the face; unknown frequency – a decrease in blood pressure, an increase in the QT interval on the ECG, arrhythmia of the "pirouette" type, ventricular tachycardia.
From the respiratory system: infrequently – shortness of breath, nosebleed.
From the digestive system: very often – diarrhea; often – nausea, vomiting, abdominal pain; infrequently – flatulence, dyspepsia, constipation, gastritis, dysphagia, bloating, dryness of the oral mucosa, belching, ulcers of the oral mucosa, increased secretion of salivary glands; very rarely – discoloration of the tongue, pancreatitis.
From the liver and biliary tract: infrequently – hepatitis; rarely – liver dysfunction, cholestatic jaundice; unknown frequency – liver failure (in rare cases with fatal outcome mainly against the background of severe liver dysfunction), liver necrosis, fulminant hepatitis.
From the skin and subcutaneous tissues: infrequently – skin rash, itching, urticaria, dermatitis, dry skin, sweating; rarely – photosensitization reaction; unknown frequency – Stevens-Johnson syndrome, toxic epidermal necrolysis, erythema multiforme.
From the musculoskeletal system: infrequently – osteoarthritis, myalgia, back pain, neck pain; unknown frequency – arthralgia.
From the kidneys and urinary tract: infrequently – dysuria, pain in the kidney area; unknown frequency – interstitial nephritis, acute renal failure.
From the genitals and breast: infrequently – metrorrhagia, testicular dysfunction.
Local reactions: often – pain and inflammation at the injection site.